We just released a new tool that allows you to merge two or more contributors, catalogs or tags in order to keep only one of them.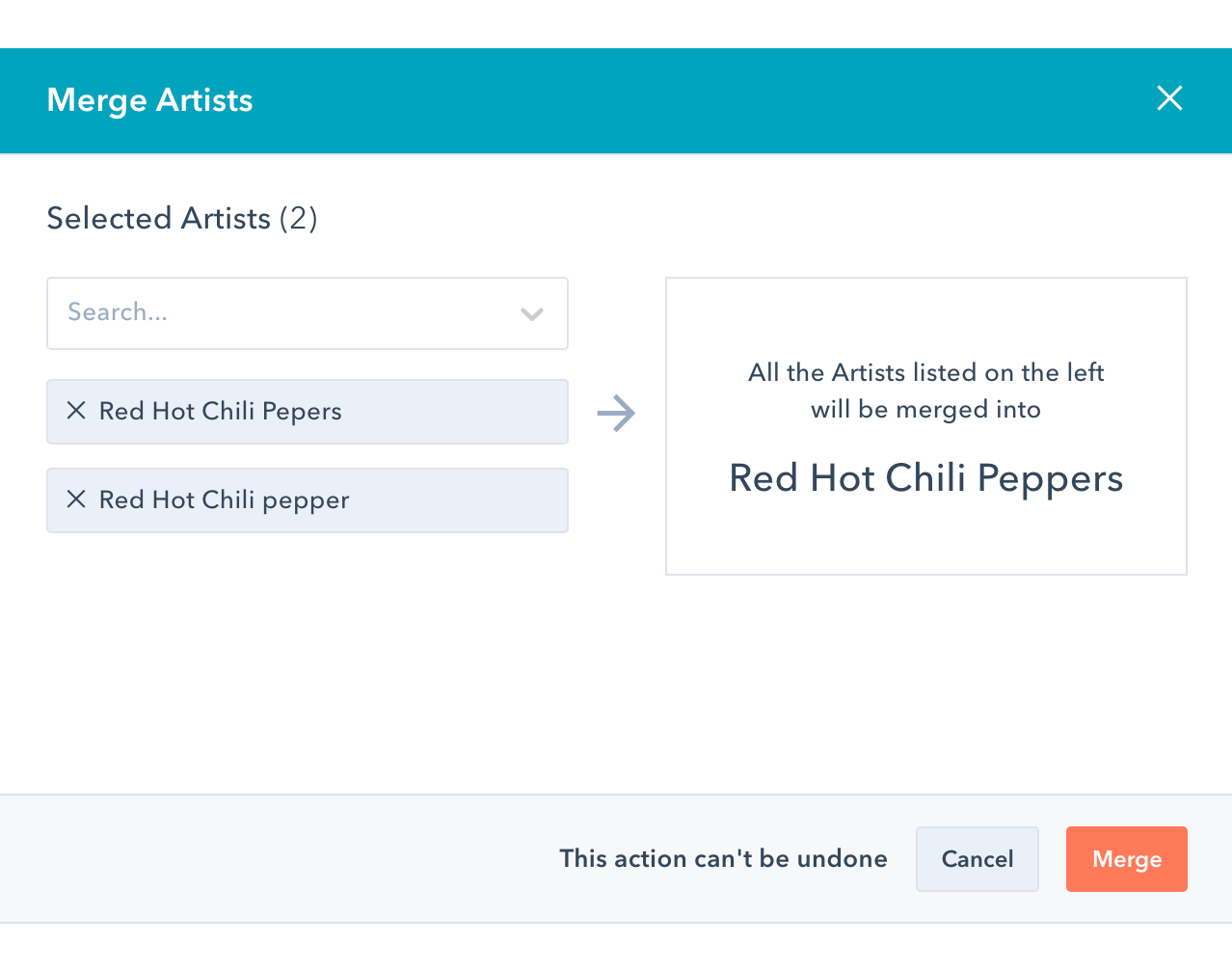 The idea behind this is to have a very efficient way to clean your data.
For example, imagine that your data contains several occurrences of the same artist with spelling mistakes, this tool will greatly help you!