We released an important update that allows Works Splits to be fully compatible with the CWR Export 2.1 format including territories management.
Here are the main changes:
"CMO Splits" has been renamed to "Original Work Splits". As indicated by its name, "Original Work Splits" is the view for the original registration of the Work.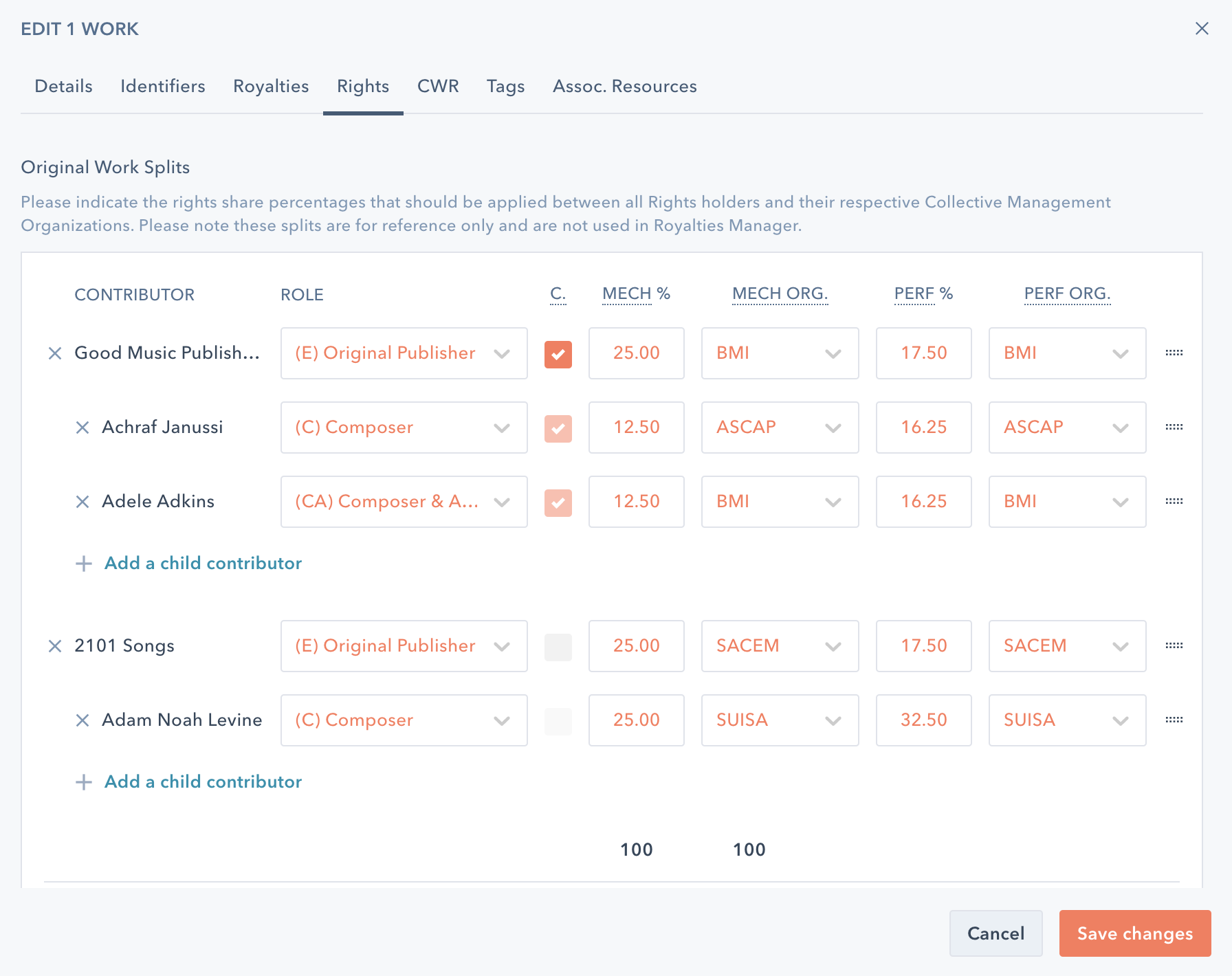 To have a better view of the global copyrights that you own, control, manage, or license, you have now been given the possibility to add unlimited "Sub-Publishing/Administration Splits" per territory.
"Original Work Splits" and "Sub-Publishing/Administration Splits" can now be built on two levels in order to prioritize the chain of rights (or organize view). For example, if there are multiple Music Publishers in a Work (the "Parent"), you can now have a cascading view of the Songwriters (the "Child") that each entity controls.
A Music Publisher "Parent" can now indicate if they "Control" their "Child" or not, by checking the box located on the right of the role.
We added the ability to select the Mechanical and Performance Rights Organizations for each Music Publisher and Songwriter.
We removed the Right Organization field on Music Publisher and Songwriter forms.
Music Publishers and Songwriters now have multiple possible CMOs and there is a new column on these lists. The information is automatically collected from the Work Splits.