Transparency in the music business has become one of the main values that Rights-Holders expect from the Companies they collaborate with.
Reinforce the confidence of your Rights-Holders in your Organization thanks to our brand new Rights-Holders Portal system. You can now give them access to their financial data while maintaining data privacy and confidentiality.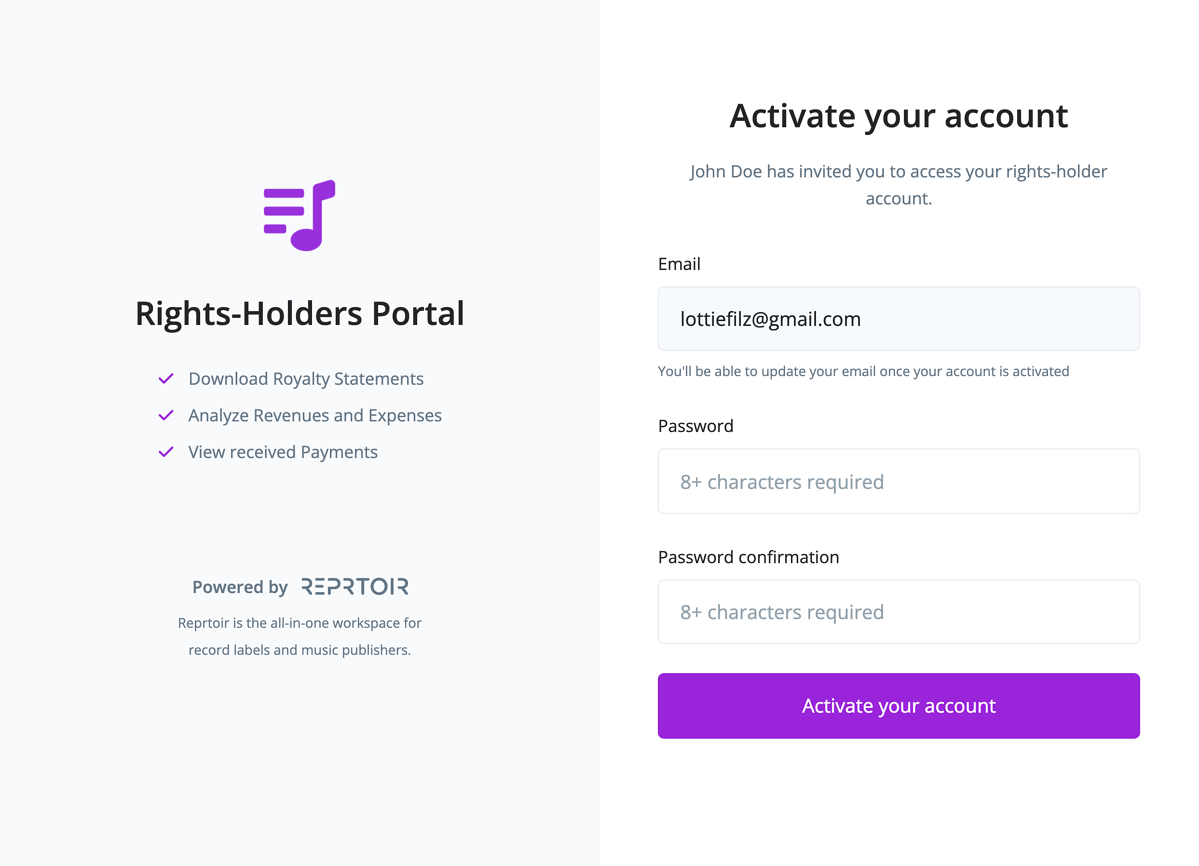 The Rights-Holders Portal is based upon secure and private accounts (isolated from the Workspace), in which the Organization's Rights-Holders access their lists of Statements, Operations, and Payments, as well as Analytics.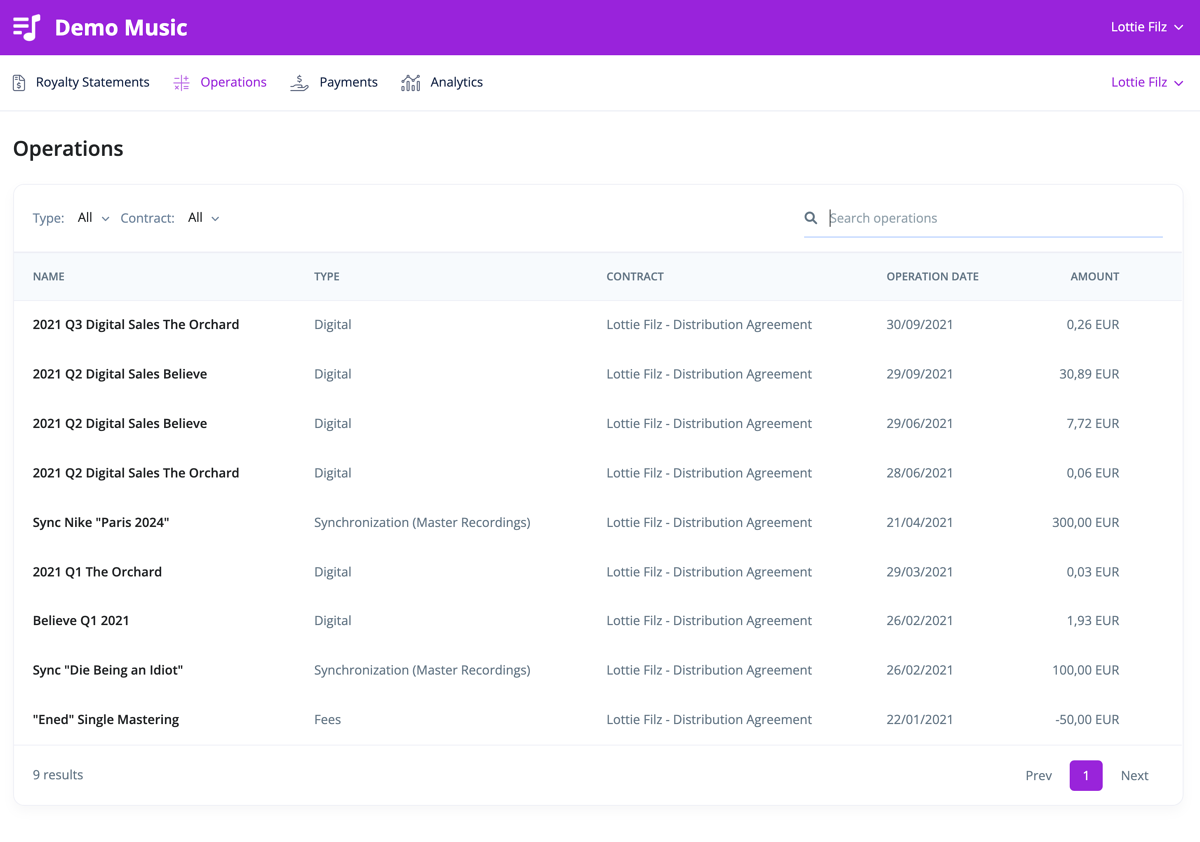 As of today, the Rights-Holders Portal system is included for free for all current Royalties Manager customers.
The Rigths-Holders Portal is also customizable with your own colors !