We are happy to announce that as of today, our brand new
Sales Analytics
system is available
in the Workspace
for all Royalties Manager users, and
in the Portal
for rights-holders,
for free
.
It comes with
fifteen beautiful dynamic charts
which include a global Sales Overview line graph, pie and table charts for Countries, Retailers, Contracts, Sales Type and Subtype, and Top 100 Assets Charts for Artists, Albums, Tracks, Videos, and Works.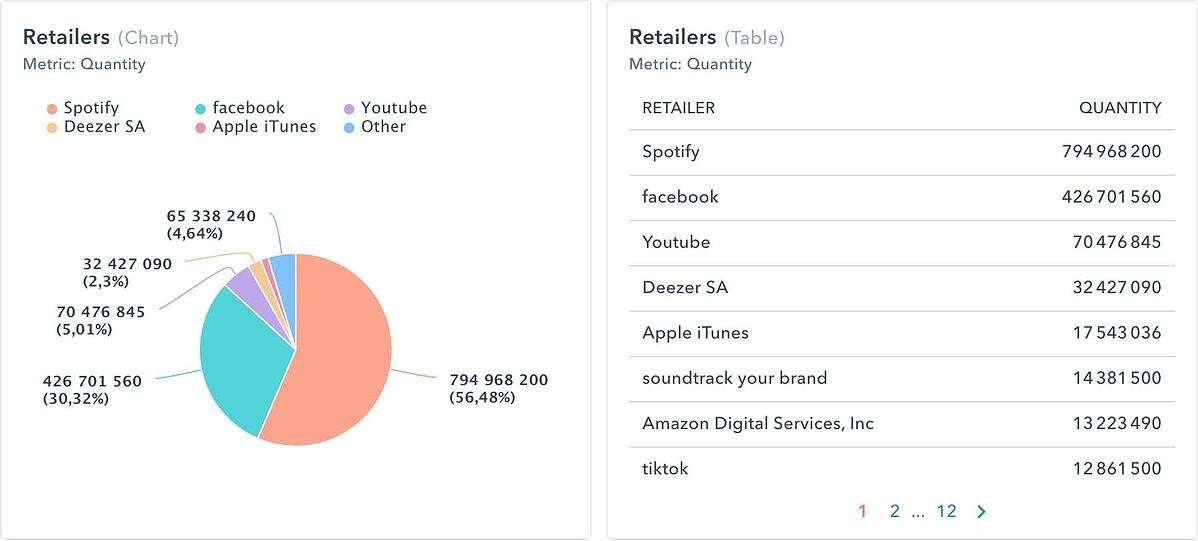 Sales Analytics
are displayed as
Quantities, Net Amounts, or Gross Amounts
and can be visualized by
Days, Weeks, Months, Quarters, or Years
.
Data can be grouped to show trends and performance over time
. For example, grouping by Country will show a comparison of main Countries over time, and grouping by Assets such as Artists will show a performance comparison between the selected Artists.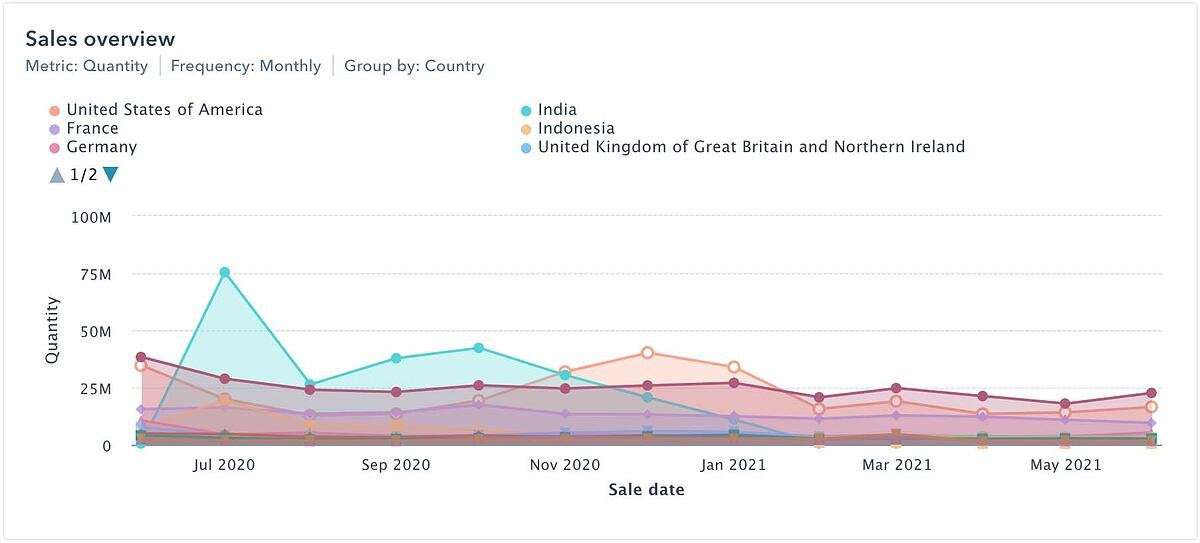 Finally,
Sales Analytics
is fully compatible with Reprtoir's
Advanced Filters
feature to get complex results on any kind of data and with the
Saved Search
feature to load your saved filters in a click as in any other list in Reprtoir.
Sales Analytics
is the most advanced analysis system for
Record Labels
and
Music Publishers
available on the market today.